Dr.Candace Epps-Robertson
and Dr. Jin Ha Lee
The #BTSSyllabus project is an effort to collect and maintain resources related to BTS. This project will act as a repository to help those interested in teaching, writing, and researching about BTS.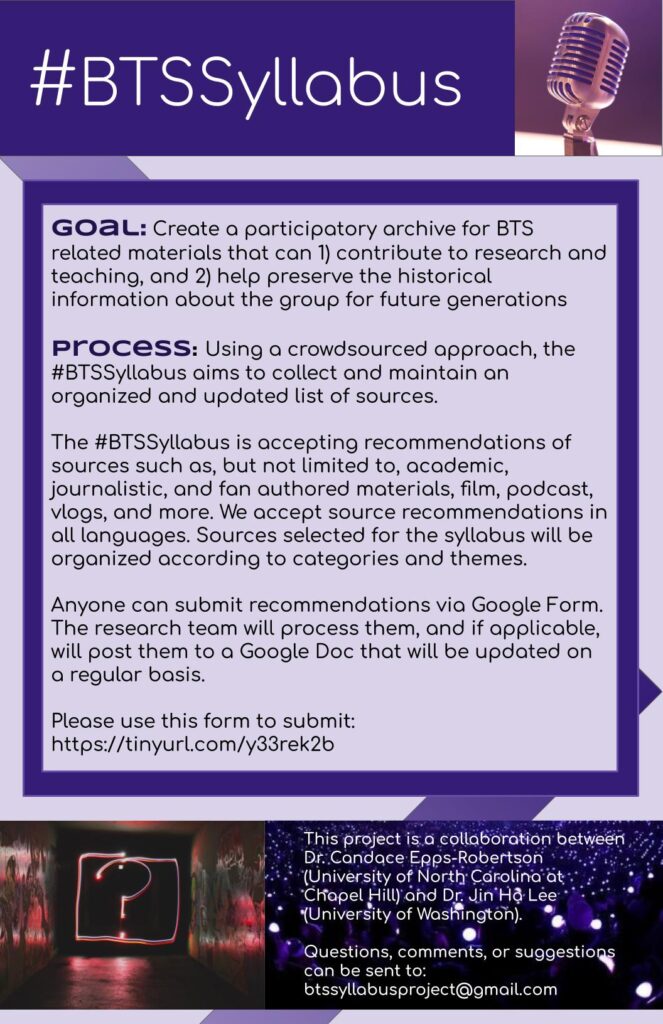 About the Authors
Dr. Candace Epps-Robertson is an Assistant Professor at the University of North Carolina at Chapel Hill and Director of the Writing in the Disciplines Program. Her research interests include cultural rhetoric, literacy, citizenship, participatory archives, and social justice.
Dr. Jin Ha Lee is an Associate Professor at the University of Washington and Director of the GAMER Research Group. Her research areas include music, game, and multimedia information seeking and retrieval, and information organization and access. Both are working on several projects related to BTS and ARMY.