This exhibition is now closed.
The VIAE is a virtual curated space showcasing peer-reviewed statement works of art that interpret three primary themes, Adapt. Hope. Grow., in relation to BTS's messages and philosophy. Cumulatively,  the exhibition explores how creativity can be used to connect, inform, inspire and uplift people through the use of creative expression. The Con-NEXT VIAE 2021 event is one of the many offerings of Con-NEXT Virtual Conference &  Convention held this year and, therefore, is not an isolated event, but part of the overall Con-NEXT 2021 experience.
The VIAE is a safe space to connect artists within the global ARMY network, allowing diverse and multicultural creative individuals to express their own unique stories, experiences and messages with the wider global fandom and audience. Within this space, ARMY Artists from around the world interpret the themes of Con-NEXT21; Adapt. Hope & Grow through conceptual statement works of art, sharing their thoughts, emotions and stories with ARMY through the lens of their creative expression.
Guidelines for Viewing
Access:
For an optimal viewing experience please ensure a stable WiFi/Internet connection.
Open the exhibition in a new window. Making sure that no other applications, browsers & tabs are running concurrently will enhance the overall exhibition experience, and prevent/minimize lags in the overall user interface.
Opening the exhibition on a system that has multiple applications running, and multiple active tabs and browser windows will stall the experience.
Please note that as you peruse through the exhibition you may choose to engage with the showcases by clicking them for more information on the artist, and the thinking/story behind the art piece.
Navigation:
You may use your arrow keys, mouse and/or trackpad as toggles to navigate the space.
Notice:
Please do not screenshot, download, and/or share the content of this exhibition. The work shared herein is the sole creative & intellectual property of the respective artists involved and credited. Screenshotting, downloading and sharing of content is a violation of intellectual and creative property rights and goes against the values of Con-Next21.
Copyrights & artist protection notice
Con-Next21 (formerly Rhizome Connect) as the organizer of this event, does not own the rights to any of the artworks presented here on the virtual exhibition site. The channel, therefore, claims no copyright to said content. All the information and material and artwork, including text, images, is owned by the respective artists and has been used for the exhibition with prior permission from the artist themselves. This information must not be distributed, modified, displayed, or reproduced – in whole or in part – without permission from the respective artists. It is also to be noted that some of the works presented here contain content such as music and text used within the purview of Fair Use Rights, for which due credits have been given.
Art is subjective!
In Con-Next21's virtual Interdisciplinary arts exhibition, the selected and displayed artworks aim to reflect the standards, values and principles of global citizenship as expressed and practiced by BTS. Needless to say, art is in fact subjective. It is an artist's medium to express their personal opinions, feelings and share his perspective and in this case, their experiences of how BTS has impacted their lives. Hence, we request all participants to adhere to a basic code of conduct and respect the artist's expression whilst communicating on this global platform. Abuse or bullying or any kind of negative comments against the artists or any racial or religious groups will be strictly disallowed and banned from the events. We are here to help each other Adapt, Hope and Grow! Let's adhere to the values that BTS stands for.
Con-NEXT 2021 proudly presents:
Crystalline
Crystalline is a 25 year old student of Visual College of Art and Design (VCAD) in Calgary, Alberta. Her speciality is mainly Digital art using bright colours. As an autistic adult she has found comfort in many different art styles and BTS. And her unique point of view, she hopes she can help the world for the better by using her talent for arts to show people that even simple things can be meaningful.
Eevee Mae
Eevee Mae is a visual artist from Adelaide Australia who just finished her Bachelor of Arts Visual Arts and Screen Media Degree. As a Baby in ARMY, she recently found BTS during a dark time and uses their concepts to explore new forms of visual arts and mixed media. Most importantly, her interest lies in exploring BTS avant-garde theories, para-social relationships, limerence and a positive message of youth and mental health.
Julia Galleote
Born in 1998, Julia Galleote is a young Brazilian visual arts student and contributing writer on B-Armys Acadêmicas (BAA). Julia joined the universe of arts in 2018 inspired by the South Korean pop group BTS, since then she has been developing her studies in art/education based on its influence. Currently, she seeks to improve her area of study and artistic production with photography and experimental art, always aiming to provide experiences that can contribute to the cultural development of each individual with her independent artistic productions.
Ceramics by Ka
Ka explores ceramics through BTS and (mainly) their songs. She has been making ceramics as a hobby for only a few years, to relax and give her head a rest after a busy day at work in fin tech. These pieces are her thoughts, her insecurities and the lessons BTS taught her. "Publishing my art at VIAE makes me realise how vulnerable BTS must feel with the release of every new song."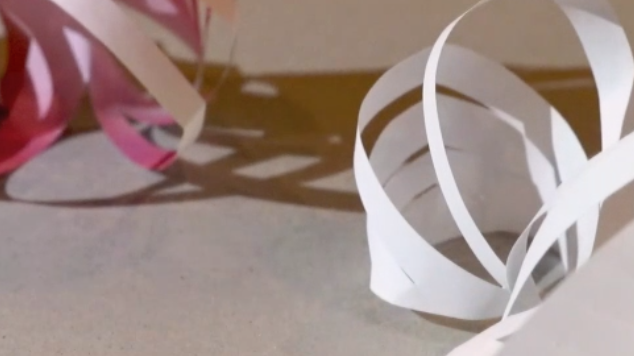 LYL l Lillian Y. Lin
"LYL" is how Lillian presents herself as an artist. She is presenting two pieces at RCon21 – an acrylic painting entitled "Dual Equilibrium," and an experimental piece called "Shells | Selves." Lillian Y. Lin is a Taiwanese American artist leaning into art to explore what may lie underneath conscious story-telling. BTS has opened her connection to art as an expressive tool. She sees her work pushing past conventional mediums and would like to encourage viewers to question how art can be experienced, felt, and answered.
Shyamala Pinto-Jayawardena
Shyamala Pinto-Jayawardena is an established Sri Lankan Fine Artist, Designer, Arts Entrepreneur, Teacher and Principal Founder of her own art school. Her long standing commitment to arts education began with commitment to arts education began with the study of Fine Arts, and has been a teacher of art for forty years. She founded her own School of Art with the objective to motivate and encourage aspiring artists to pursue art in a professional capacity and contribute to both local and international creative industries.
Zuza Resides
Zuza Resides is a Czech artist invested in the exploration of ideas behind the concept of art as a form of expression. Amongst other activities, she explores why something presumably good and important ends up often exploited to create division between people. Her observations led her to identify current educational practices as one of the primary causes of this problem. According to her, creatives are limited and even discouraged from truly free venturing into art by many of their teachers, peers and established authorities.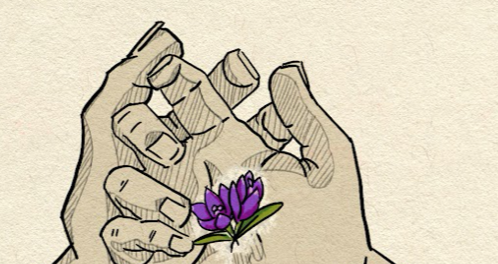 Mala Yumi Aleluh B Ramos
Yumi Ramos is a Filipina designer, multimedia artist, illustrator, problem solver, storyteller, lifelong learner, music maker, soprano singer, avid reader, cat owner, plant provider, and everything in between; residing in Abilene, Texas. When she is not working to improve herself or discovering more of the world around her, she volunteers her skills and time to grassroots groups and local organizations, both online and offline. She believes in connection, collaboration, and cooperation and aims for collective impact and creating positive change through empathy and compassion.
We hope you enjoy our virtual VIAE experience and the creative work of our ARMY Artists.
We hope this experience inspires you.